Kitchen Renovation
Toledo Renovations — We're Here to Turn Your Kitchen Renovation Dreams Into Reality
Your kitchen is a central place in your home where you spend endless hours. It's where you cook for your family, entertain friends and it's a space that should be enjoyable for you. If you spend your days wishing your kitchen was more modern or better suited to your needs and lifestyle, it may be time to consider renovating your kitchen. A kitchen renovation can seem daunting and you may be unsure as to where to start. Although it is a big project, it doesn't need to be overwhelming.  We've gathered a few key points from our years of experience in hopes to make the process easier for you.
Setting a Kitchen Renovation Budget
What is your budget going to be? Knowing this before we come in for an estimate will help you know what you have to work with and help us offer you a quicker and more accurate estimate. Once you let us know your budget, we can work with you to find the balance between staying within your budget and providing you with the kitchen experience you envision.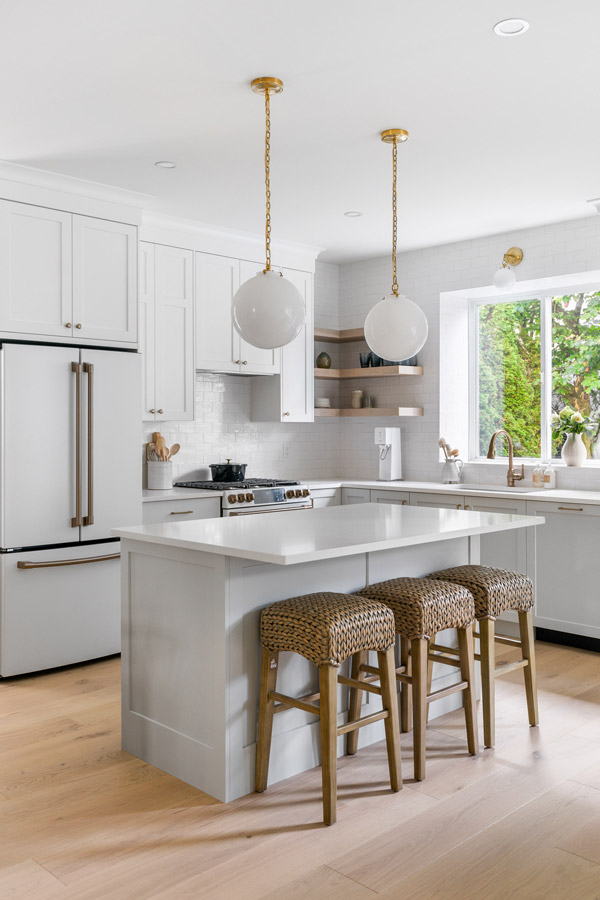 When it comes to the design of your space there's endless inspiration for you to tap into. Take a walk through Ikea's showrooms to get an idea of how different layouts and designs feel. Pinterest is also a great place to start as you can easily find inspiration for any design direction you are wanting to go. Throw together a board and we will work with you to make your ideas come to life in your space. 
When it comes to layout, we will help you land on decisions that will provide you with a beautiful and functional kitchen for years to come. It is important that the layout and appliances flow together with enough space between to avoid the feeling of a cramped space. If you have always wanted more countertop and storage in your kitchen, consider expanding it beyond its original footprint if the space allows for it.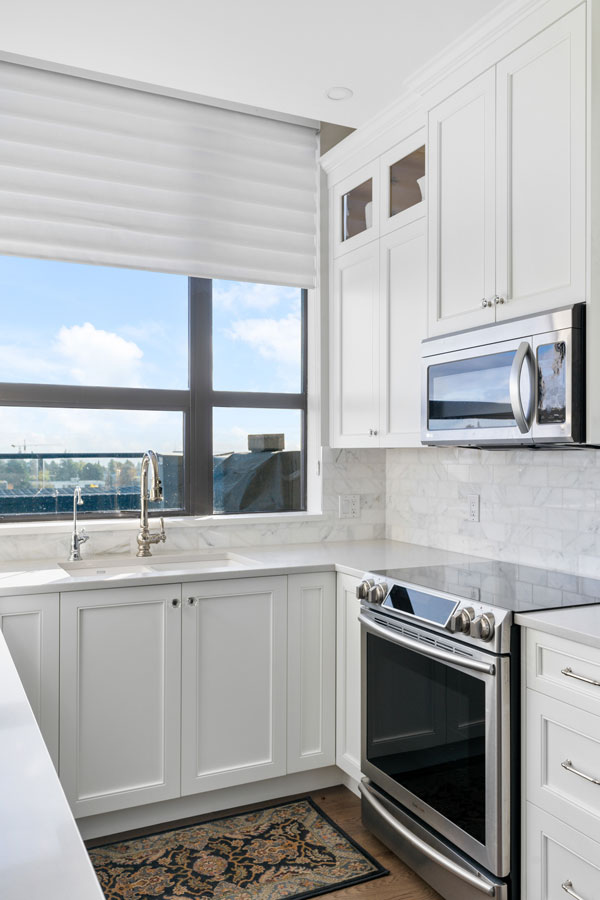 What to Expect in a Contractor for Your Kitchen Renovation
As your contractor, we will be in constant communication with you, updating you on each step of the project. Please feel free to bring us any questions you may have as there are no dumb ones!
We have an understanding of all the legal and safety precautions and will obtain any needed permits throughout the build. We have a long list of skilled and trustworthy sub-trades that we work with to bring your renovation to completion. 
If there are ever any complications or unforeseen aspects that come to the surface we will bring them to your attention along with our proposed solutions.  Our goal is to work alongside you as we turn your current kitchen into your dream kitchen.
When it comes to your kitchen, we want to help you avoid as many mistakes and speed bumps as possible. As with any big project, there are many moving parts and without the right prep and care, those moving parts can unravel quickly. 
From the start, having a plan laid out is key. From our experience, leaving things to be figured out along the way can get overwhelming as there will be many more decisions that will arise as the project progresses. The more you can have in place from the start, the easier and more smoothly everything will go.
When planning out your kitchen try to avoid cutting corners. Don't try to save a few dollars by going with low quality appliances and fixtures that won't last the test of time. Also be realistic when it comes to trying to tackle parts of the project DIY style. While it may seem like a good idea at first, it will prolong the project and leave you without a functional kitchen for a longer time while also taking up your evenings and weekends. 
Another thing to be wary of is following current trends blindly. We live in a time where with the internet and social media at our fingertips; trends are ever changing. Some trends can be very unpractical for use and others will simply fade out of popularity quickly. When it comes to following trends, do your research to see about the functionality and longevity of your inspiration and seek out a direction that is modern but also timeless. 
A final thing to keep in mind is the bigger picture within your home — the space surrounding the kitchen. Think through the flow of that space and consider if it would be worthwhile updating beyond just your kitchen.
Whether it is re-doing the flooring in your living room, re-painting the whole main floor or updating the electrical fixtures and outlets throughout the space, these extras will add to the joy you experience after your kitchen renovation is complete. 
Let's Get Started on Turning Your Kitchen Renovation Dream into a Reality!
If you're ready to renovate, contact us.  We'd love to hear your ideas for your new kitchen. We'll come do a walk through to see the space, see what's not working for you now, and hear your vision. We'll then get you an estimate and talk you through the timeline and process to get the correct permits and get started!