Bathroom Renovation
Toledo Renovations — We're Here to Turn Your Bathroom Renovation Dreams Into Reality
If your bathroom is feeling outdated and worn it may be time to re-imagine and renovate it into a space you love. While this should be an exciting process, it can often leave homeowners overwhelmed and lost as they try to figure out where to start and what steps to take. From our experience here are a few helpful thoughts and steps to guide you as you start out on your bathroom renovation journey. 
Setting a Bathroom Renovation Budget
What is your budget going to be? Knowing this before we come in for an estimate will help you know what you have to work with and help us offer you a quicker and more accurate estimate that fits within your budget.
If you have a small budget sometimes a simple refacing is a better bang for your buck to get you a bathroom that feels updated and new without having to break the bank.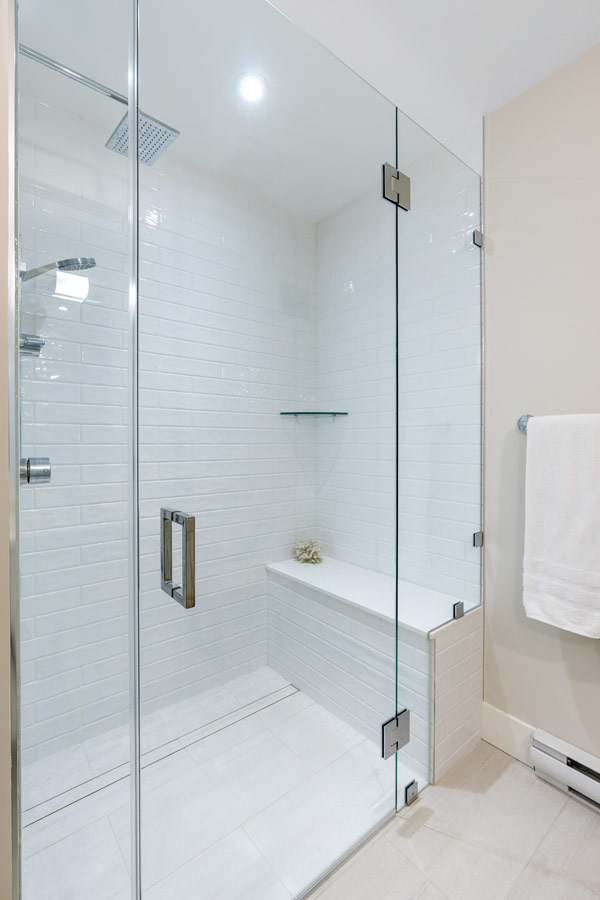 When it comes to the design of your bathroom space there are countless sources of inspiration for you to tap into. Following the Facebook and Instagram accounts for design magazines and designers can help you identify what you like (and don't like). Pinterest is another great place where you can easily find inspiration for any design direction you're thinking of. Create your own bathroom inspiration board (either on Pinterest, or on poster board/paper) to help visualize your ideas. We'll work with you to bring your ideas to life for your bathroom. 
The average bathroom isn't by any means the biggest room in your house. But, a well-designed bathroom should have space to move easily between furniture and fixtures. Also, be aware of how much storage space you need in your bathroom and be sure you aren't sacrificing storage space in your new design.
Another layout tip is to allow for a larger vanity, if possible, for ample counter space. Whether it's your master ensuite, guest bathroom or the bathroom that your entire household shares each morning, you won't regret having that extra counter space. 
Lighting can often be an overlooked aspect of the bathroom, but that doesn't make it any less important. Especially once you've put all this time and money into renovating your bathroom, you don't want it to feel dark or dim. Adding a couple pot lights over the shower / tub area can work wonders to brighten the room and show off your beautiful new space. 
What Goes into a Bathroom Reno
We'll start with protecting the rest of your house from dust and damage. From there we'll tear out your old bathroom and do any new framing, plumbing, and electrical work needed for the new layout.
After that, if needed, we will replace, tape and mud drywall before installing the new tub or shower base.
Tiling, flooring and the vanity are all installed, followed by the countertop, sink and painting.
Finally, we install both plumbing and electrical fixtures and add finishing touches such as mirrors, towel bars, etc.
What to Expect in a Contractor for Your Bathroom Renovation
As your contractor, we will be in constant communication with you — updating you on each step of the project. Please feel free to bring us any questions you may have as there are no dumb ones!
We understand of all the legal and safety precautions and will obtain necessary permits throughout the build.  If there are ever any complications or unforeseen aspects that come to the surface, we will bring them to your attention, along with our proposed solutions.  Our goal is to work alongside you as we turn your current bathroom into your dream bathroom.
When it comes to your basement, we want to help you avoid as many mistakes and speed bumps as possible. As with any big project, there are many moving parts and without the right prep and care, those moving parts can unravel quickly.
When it comes to your bathroom renovation, we want to help you avoid mistakes and hiccups. Like any extensive project, there are many moving parts and without careful preparation and care, things can derail rather quickly. 
From the start, having a plan laid out is key. From our experience, leaving things to be figured out along the way can become overwhelming, as there will be many more decisions that will arise as the project progresses. The more choices and decisions you can have in place from the start, the easier and more smoothly the project will go. 
When thinking layout, avoid putting too much into the space. There's a fine line between upgrading your bathroom and leaving yourself with a crowded, cluttered space. When planning, think through how each part of the room will flow together when everything is completed. What will the experience be for each family member — from the smallest to the largest? And are there enough towel racks and hooks?
Also be wary of following hot, new trends. The internet and social media have a never-ending amount of content saying what's new and what not to do. But trends change quickly. Some trends can be very unpractical for use and others will disappear before they even catch on. Be cautious. Do your research to assess the functionality and longevity of your inspiration and seek out a direction that is modern and timeless.  That way you'll have no regrets and enjoy your renovated bathroom for years to come.
Let's Get Started on Turning Your Bathroom Renovation Dream into a Reality!
If you're ready to renovate, contact us.  We'd love to hear your ideas for your new bathroom. We'll come do a walk through to see the space, and listen to your reasons for renovating this critical space in your home. your We'll then create an estimate and discuss the timeline and process to apply for permits and get started!