Best Kitchen Renovation Services in Vancouver
Do you feel that your kitchen is outdated? Is a kitchen renovation on your mind? Toledo Renovations specializes in renovating kitchens in the Vancouver area. With a decade of experience in this industry, we are committed to delivering excellence. 
We are focused on quality workmanship with integrity, creativity, and effective communication. Our team advises you on where it makes sense to save money and whether it's worth investing a little more. 
From choosing the suitable marble to lighting and cabinets, we can take care of everything along with your budget.
After discussing the requirements, we design a floor plan and share the proposal with you. Once it has been approved, we begin with the construction process.
In the construction stage, we start changing tiles, adding polished marble, installing cabinets, and fixing subtle lights throughout the kitchen.
After completing the kitchen renovation, we give you a final walk-through. If any modifications are required, we can do those for you.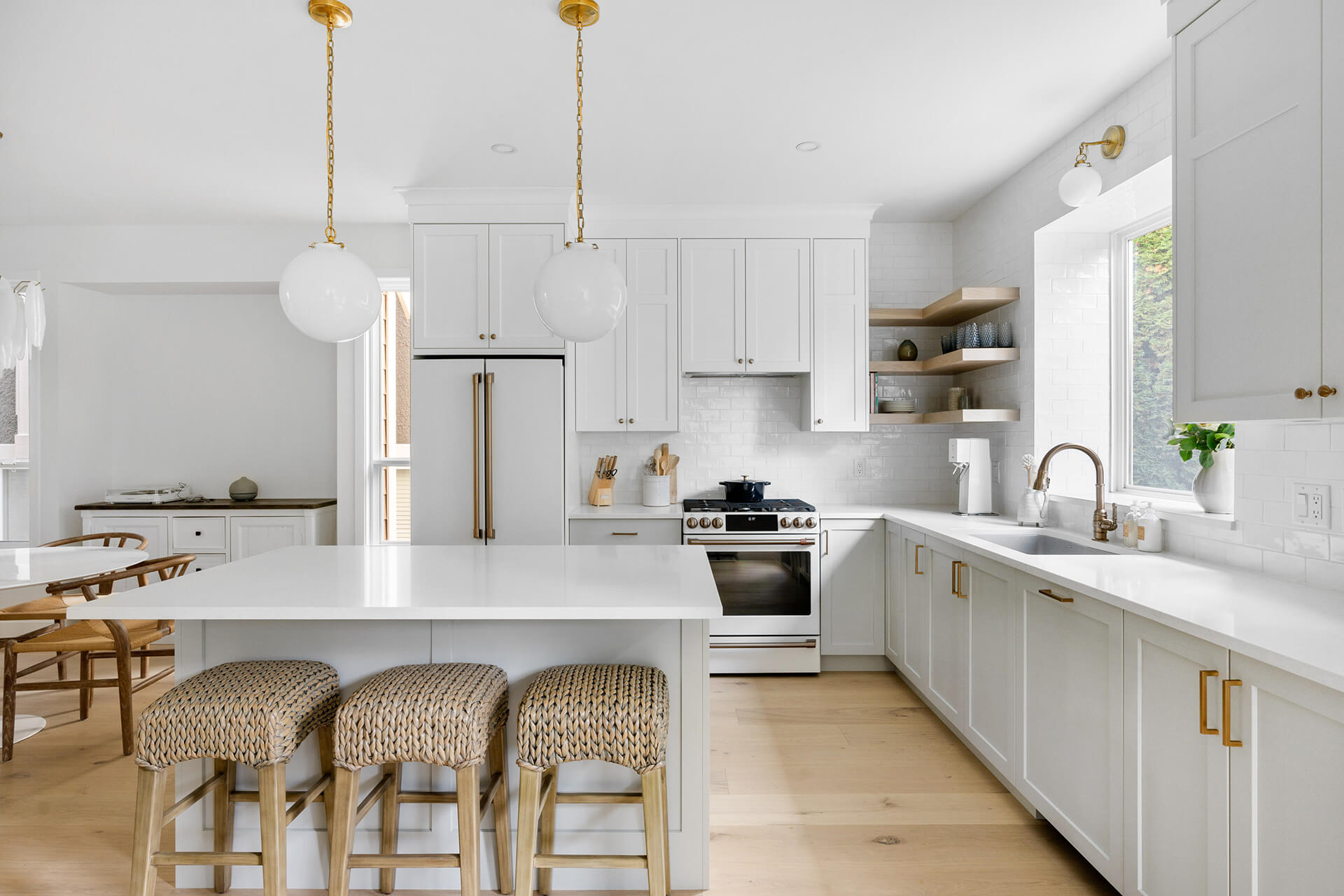 We have a dedicated team that focuses on delivering quality services.
We have a great network of subcontractors and tradespeople.
We maintain seamless communication with our clients.
We focus on exceeding your renovation expectations.
We establish a great relationship with our clients.
Get us working for you. Call us at (604) 220-6569 today
What countertops should I invest in for my kitchen?
As an expert, we always recommend hard surface countertops. Quartz counter in double edges is the most preferred choice when it comes to kitchen renovation. It is non-porous and stain-resistant, so it does not require any sealing.
Should I add lighting fixtures in the kitchen?
Yes, you should. It is the most overlooked factor when it comes to remodelling a kitchen. Overhead lighting fixtures can help you find things more quickly in your kitchen. Setting up a central light and LEDs below the cabinets will keep your kitchen look bright and enhance its beauty.
How much do you charge for a kitchen renovation?
We share quote's depending on your requirements. We recommend you get in touch with our experts and share your requirement to know the cost.
Do you share design options for better guidance?
Yes, we do share design options. You can choose from the same according to your requirements. Moreover, you can also scroll through our website and check out our portfolio. This will help you get an idea about our creativity.